Permanent Jewelry & Bracelets in Orange County
San Clemente, CA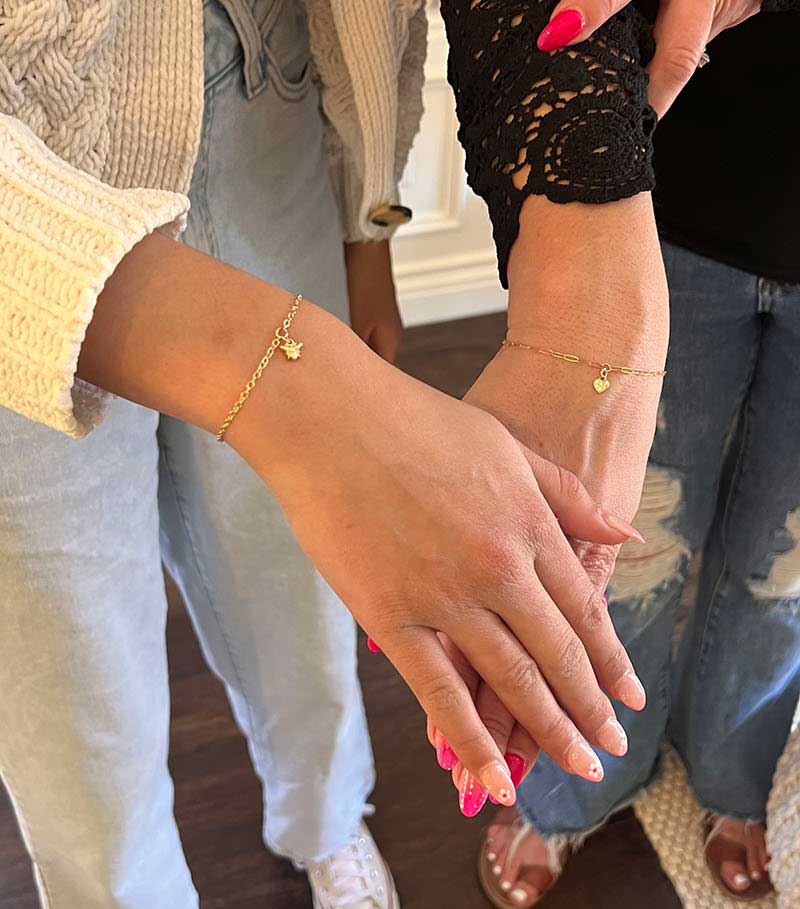 Say goodbye to clasps and hello to seamless style with our custom-fit, 14k solid gold, gold filled and silver chain permanent bracelets, anklets and necklaces. Jennifer will personally custom fit the chain and then 'zap' the two ends together creating a seamless piece of jewelry. The actual 'zap' takes all of a few seconds and is easy, quick, and fun.
Permanent Jewelry Ideas
Friendship bracelets
Mother-Daughter Bonding
Partner Bonding
Honoring someone you love
Treat yourself
---
Book your Appointment
(No deposit necessary)
---
Chain Options
14k Yellow Solid Gold - $17 per inch
Gold fill - $7 per inch
Silver - $7 per inch
Add on charms - starting at $40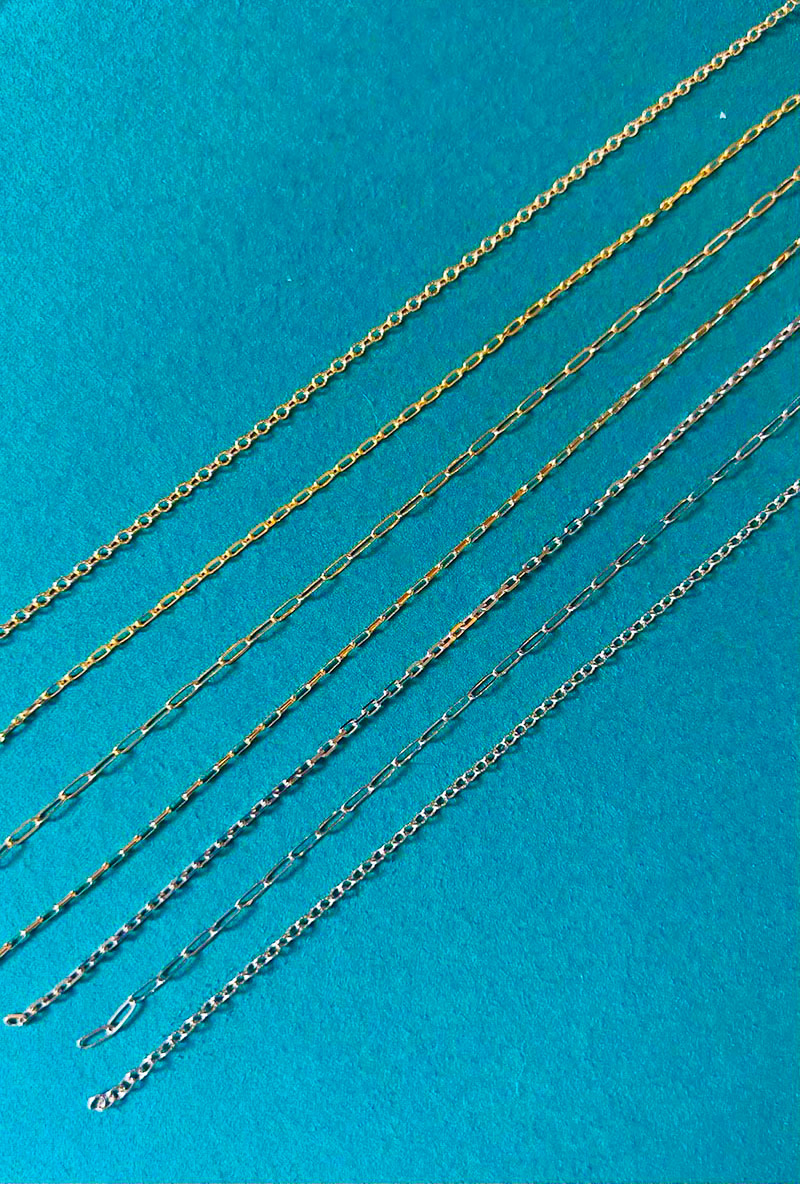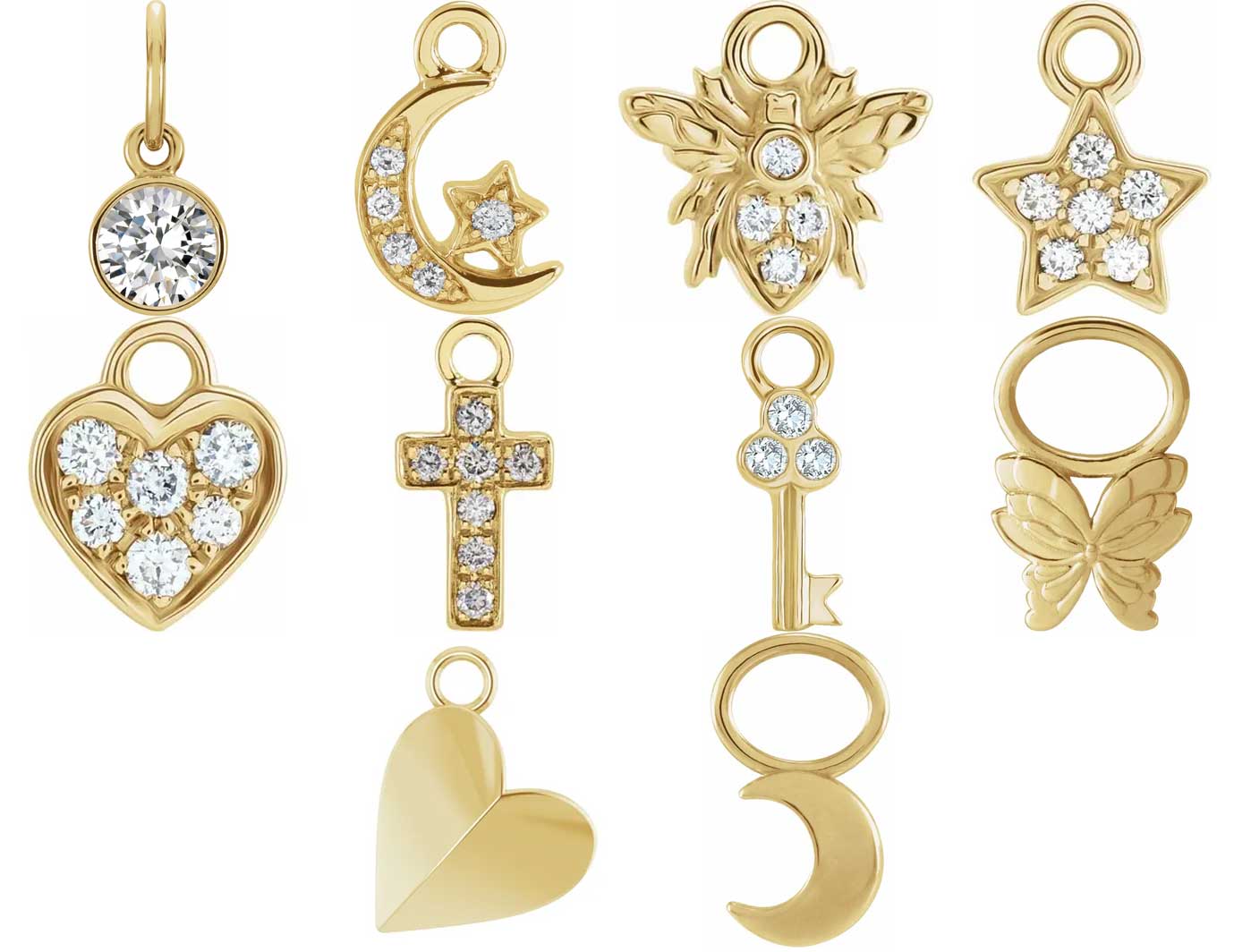 ---
---
Book your Appointment
(No deposit necessary)
---
Host a Party
Bring the sparkle to your next party or event with Permanent Jewelry! We'll bring the party to you and make sure your guests are decked out in stunning, seamless permanent bracelets.
Perfect for:
Boutiques & Salons
Home parties and bachelorettes in want of some sparkle
Corporate events seeking a special touch
Treating yourself or surprising someone special with a meaningful gift.
---
Location
I am located in San Clemente, CA, and servicing all of Orange County. If you have any questions at all, you can email me directly at info@jenniferdemoro.com or call me at 949-228-9874, and I'll be happy to work with you.